Inpatient with the human race
Still Nature shows a friendly face
And I believe in paradise on Earth

But when I saw the News today
So horrible I had to pray
Don't leave the Earth naked like the Moon
●♥●♥●♥●♥●♥●
Belated happy white day !
Such an old photo, throwback saturday ? ;D
It was taken on last Christmas Eve, at my Church~
And~ I want to share share my experience with..
Otaru Baumkuchen !
I've been craving for baumkuchen for so long.
I missed it every time I go to SG.
But then I read on the internet...
"There's a store that sells baumkuchen in Jakarta."
Hooboy, I quickly went there on my free time.
I got their sampler pack.
It consists of half a dozen of yummy & small baumkuchens.
Actually I thought I can't choose the flavour.
But the sweet Otaru's worker let me to do it !
Initially they set :
3 Original, 1 Tiramisu,
1 Chocolate & 1 Green Tea
But I got these instead :
2 Original, 1 Tiramisu,
1 Chocolate & 2 Green Tea
If you wonder the small size...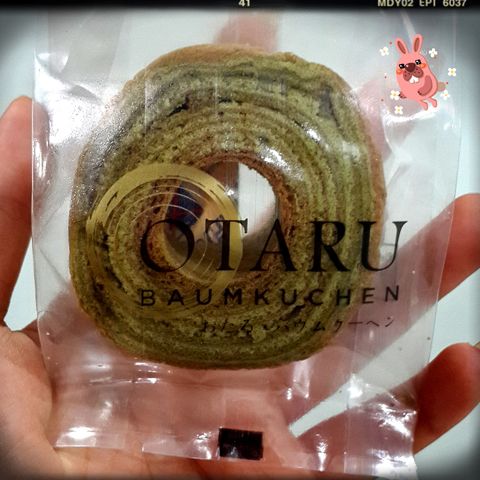 It was nice & the sweetness level is tolerable.
I'm such a weakling toward sweet F&B.
Normal level of sweetness will be too sweet for me.
But this one is really O.K. for me. :D
Green tea is our favorite at home.
But other flavors are good as well.
If we dine in, we can have ice cream too~
Next time, promise~~!
I bought this one at their store in Plaza Indonesia.
Would love to get Juchheim at Takashimaya. XD
Anyone have favorite baumkuchen store ?
●♥●♥●♥●♥●♥●
After you clear your eyes
You'll see the light
Somewhere in the darkness

After the rain has gone
You'll feel the sun comes
And though it seems your sorrow never ends

Someday its gonna make sense
ミ Vienni ミ